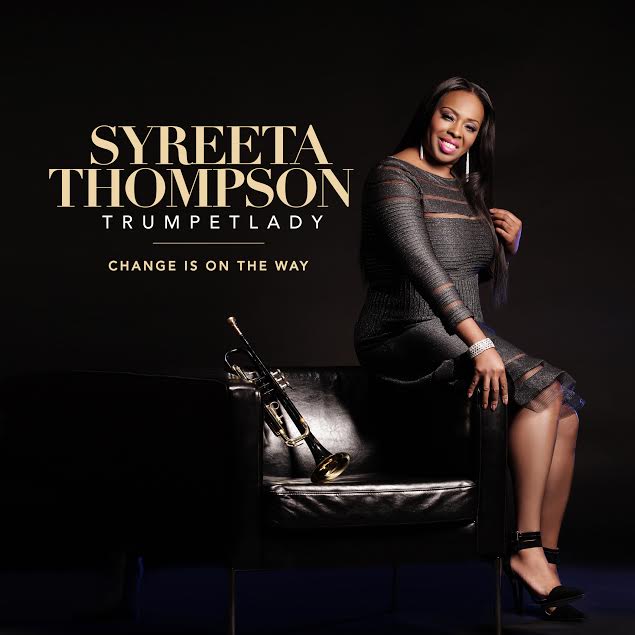 Thanks for taking the time to do this interview Syreeta. 
MUSIC 
How long have you been a musician? 
I've been playing music for 35 years. 
What first got you interested in playing music? 
Music became very natural for me. Music runs in my family line. I began playing music at the age of 9. 
What/who inspires your music? 
Wynton Marsalis is one of my biggest inspirations. Also, I love the ability to create sounds together and how to manipulate the sounds. 
What are you trying to do with your music? Are you trying to get rich? What is your goal for your music? 
My overall goal in music is to inspire individuals to accomplish and achieve their goals. 
Do you have any kind of management, publishing or distribution team behind you? If so what are their responsibilities? 
Yes, I have a strong team that works with me. No one does it alone. My team keeps my brand in the public eye as well as my daily operations intact. 
What are some accomplishments that you have achieved, and are most proud of? 
I'm most proud of landing in multiple categories on the billboard charts. 
What one tip would you give to other musicians? 
I would love to tell other artist/musicians Learn the business of music. 
What do you see is in the future for the music industry? How do you think it will evolve/change? 
The music industry is changing daily. I believe the rules used before are becoming no longer. Also, social media is playing a major role in the music industry. 
INTERNET 
Do you feel like the internet is helping you as a musician? 
Yes, I get many inquiries through my website and social media sites. 
How do you think social networks such as Facebook and Twitter have affected the music industry? 
I believe social media has broadened the music spectrum. 
Where can we hear your music online? 
Amazon, iTunes, Google Play, Spotify. 
http://www.TrumpetLady.com 
https://twitter.com/TheTrumpetLady 
https://www.instagram.com/TrumpetLady 
https://www.facebook.com/TheTrumpetLady 
IN CLOSING 
What projects are you working on at the moment? 
Evolution of a Winner Hymns & Songs will be forth coming September 2017 
Do you have any shoutouts you want to give? 
Yes, I would like to thank every blogger, magazine editor every media outlet for supporting this body of work. 
Thanks again Syreeta Thompson for doing this interview. 
Tags: interview, syreeta thompson, the trumpet lady 
Cited from: http://www.crazypellas.net/cms/interview-with-syreeta-thompson-815/