BLOW YO HORN MAKING MUSIC IN A MAN'S WORLD DOCUMENTARY FILM CREATED BY SYREETA THOMPSON "TRUMPET LADY"
BLOW YO HORN MAKING MUSIC IN A MAN'S WORLD OFFICIAL TRAILER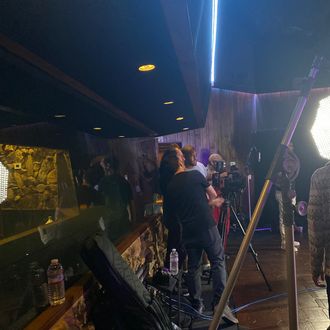 BLOW YO HORN PRODUCTION CREW
BEHIND THE SCENES
Our production crew creating GREAT lighting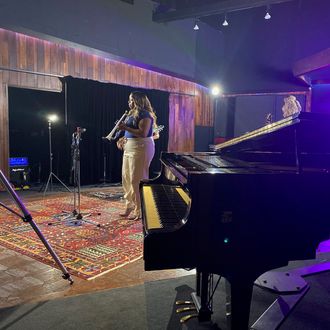 Creator and Director
Syreeta Thompson Trumpet Lady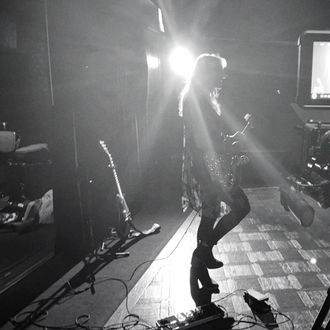 Britt (Guirarist) Lighting
Behind The Scenes
BLOW YO HORN MAKING MUSIC IN A MANS WORLD
NEW YORK'S Trumpet Lady and Billboard Chart Topper prepares for New Music and Documentary Entitled Blow Yo Horn; Making Music in Man's World. NEW YORK, NY- One of the greatest trumpet players in music has just bedazzled her entire trumpet in ten thousand three hundred Swarozski Crystals in preparation for her fifth solo album entitled Taking It Back which is slated to be released Fall 2021. Music fans have been singing praises of Syreeta Thompson for over a decade. Thompson's "Winner and "Evolution of a Winner" both debuted #1 in both jazz and gospel charts. Syreeta is a graduate of Rutgers University with a Bachelor of Arts in Music and she holds a Masters Degree from NYU in film scoring, jazz composition and arranging. She also has skillfully written six music curriculums for the East Orange School Districts and is a Master Music Educator with the New Jersey Education Association. In addition, to preparing for a new music release; Syreeta currently serves as a committee member/Gala chair for Lincoln Center for the Performing Arts Young Patrons. Syreeta is often a red carpet guest with in the Lincoln Center Community Galas as well as Hype Magazine Events. Amongst, Thompson's other projects she remains focused on paying it forward to the next generation of female musicians with a documentary entitled Blow Yo Horn; Making Music In a Man's World that's currently in production. Blow Yo Horn; Making Music In a Man's World profiles female musicians, music producers, instrumentalist and song writers who have yet to have commercial success.
ABOUT OUR FILM:
At Age 12, Syreeta Thompson knew the trumpet was the instrument for her. It was the loudest in the band, a way to be heard far above the noise of Chicago's busy streets. Her career has taken her around the world and to the top of the Billboard charts, but it's also taught her a lesson: No matter how hard they blow, or how brilliantly they strum, women still struggle to make noise int he music industry.  
At this critical moment, as the nation examines gender equality in Hollywood, Silicon Valley, and beyond. Blow Yo Horn is turning up the volume on women in music. Women hold 17% of the top jobs in music, and they represent less than a fifth of all artists working in the business.  
In our documentary film, you will meet some remarkable female talents like me (Syreeta), striving to shatter the sound barrier and make it big.